We've learned it's all about the style
One of the things we've determined is the most important for maintaining the feel of the original games is "style." It's one thing to use the tech to re-create "a" street, or any office, especially when the technology enables you to do many more things compared to what was possible back in the 90s. But to create "the" street and "the" office is a whole other story. We must avoid getting carried away with the possibilities or losing sight of the flair that made the original so great. We've learned that Tex's original sophistication is the best way to approach recreating and remastering the game. This is why the original design team (and some of the franchises' most dedicated newer blood) is heavily focused on the aesthetic and ambiance. We don't want players to say, "this looks great," we want them to say, "this is Tex Murphy!"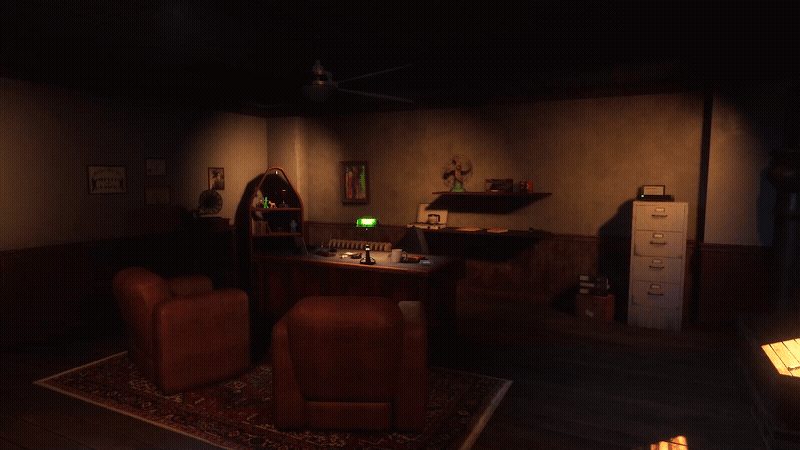 The above example showcases some of the real-time lighting introduced into most of the scenes. Doug Vandegrift and Mat Van Rhoon have been working closely on re-creating the mood and style of the original games while also introducing new technology to enhance the overall aesthetic.
To see the above animation in 4K, you can watch it on the Big Finish Games YouTube channel here:
Landlords of the lore
So what does an old office in the run-down Ritz hotel in Old San Francisco look like, anyway? These are the questions our team is asking ourselves when re-creating the locations in The Pandora Directive. Sure, we can throw in a bunch of new assets and give everything a fresh coat of paint, but that's not Nilo's style now. So instead, the attention to detail we are taking when it comes to representing the actual state of Tex's office is just one example of how every scratch, chipped wall, scuff, and stain contributes to an overall aesthetic paramount for maintaining immersion.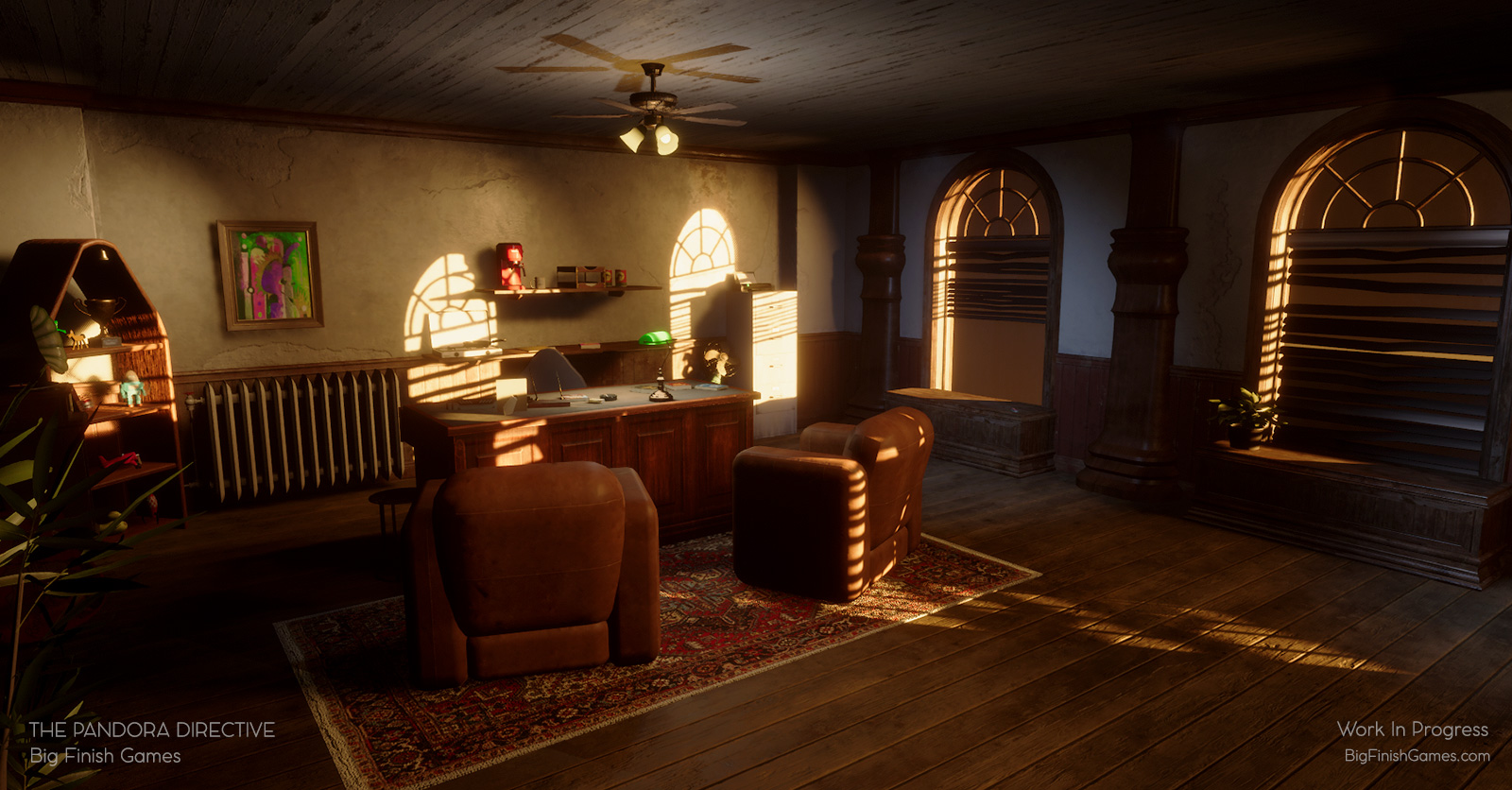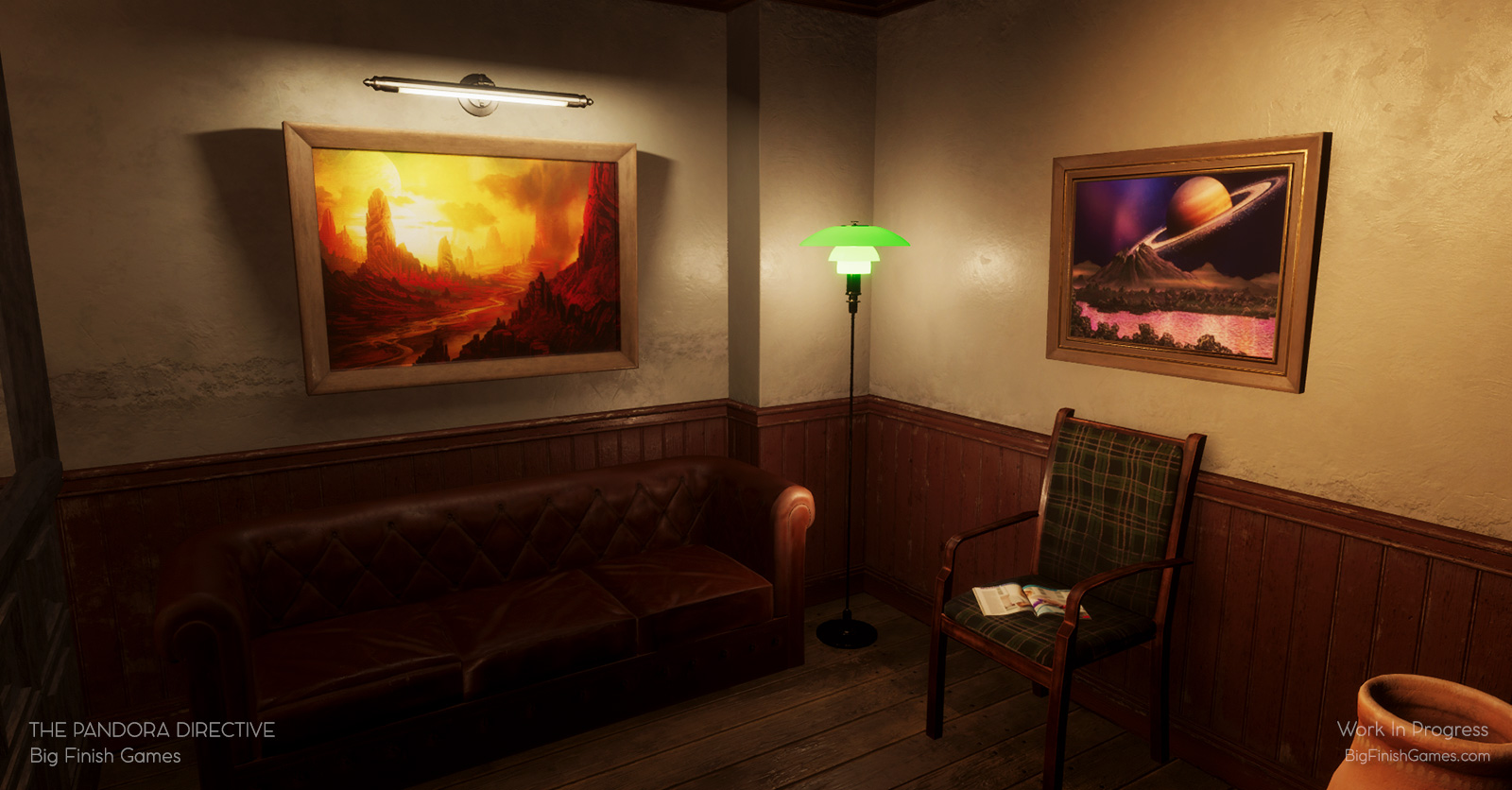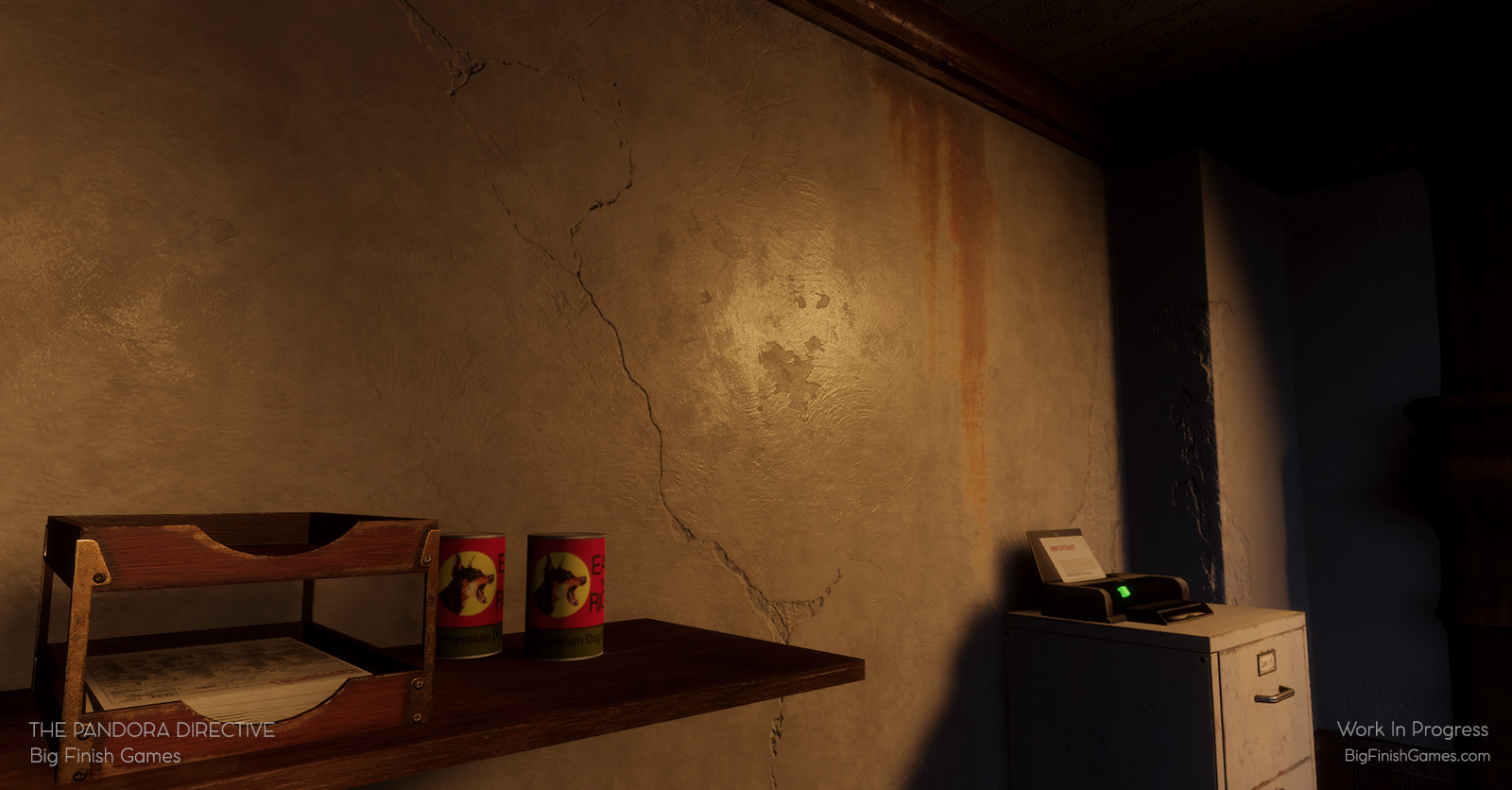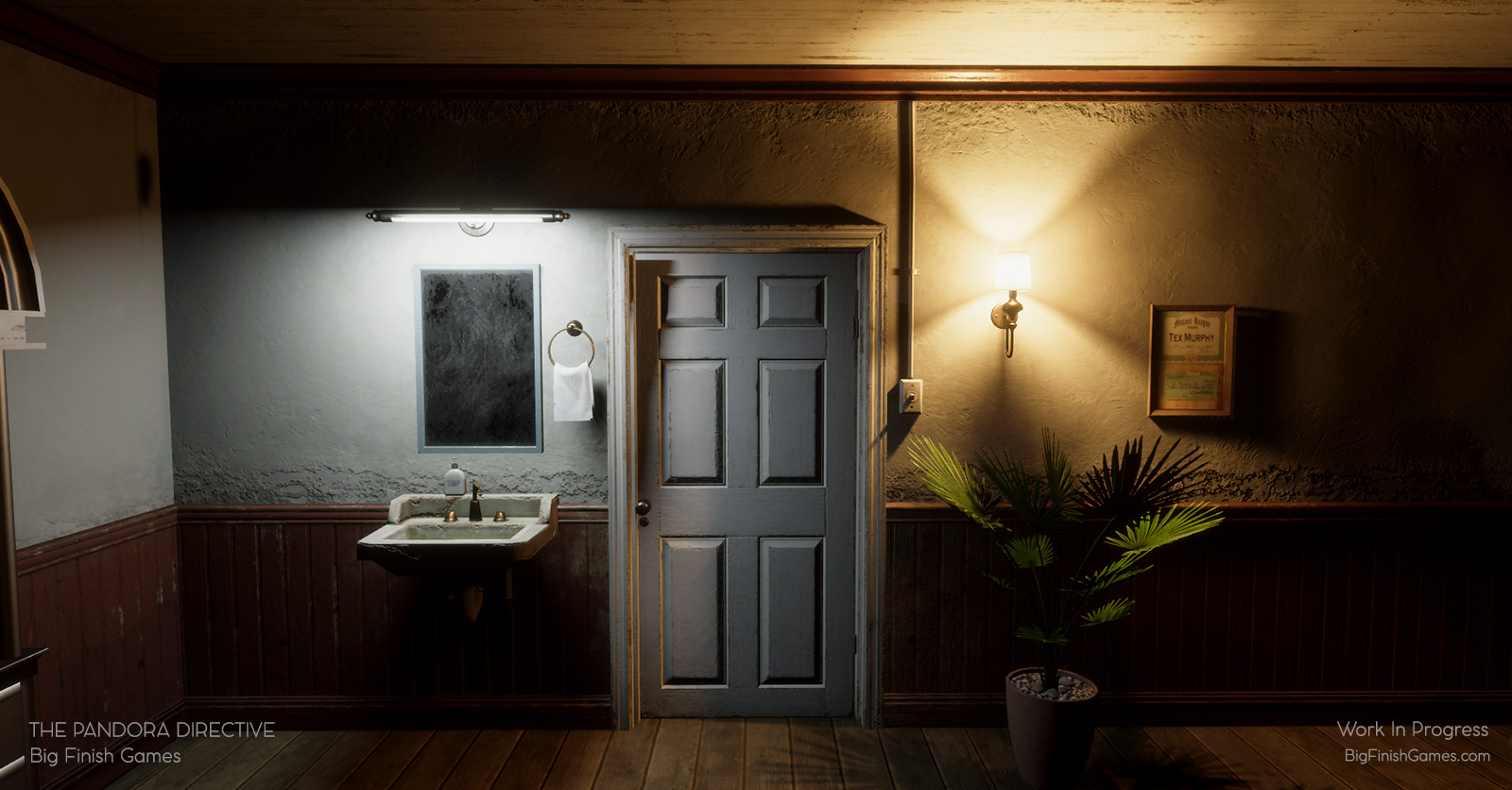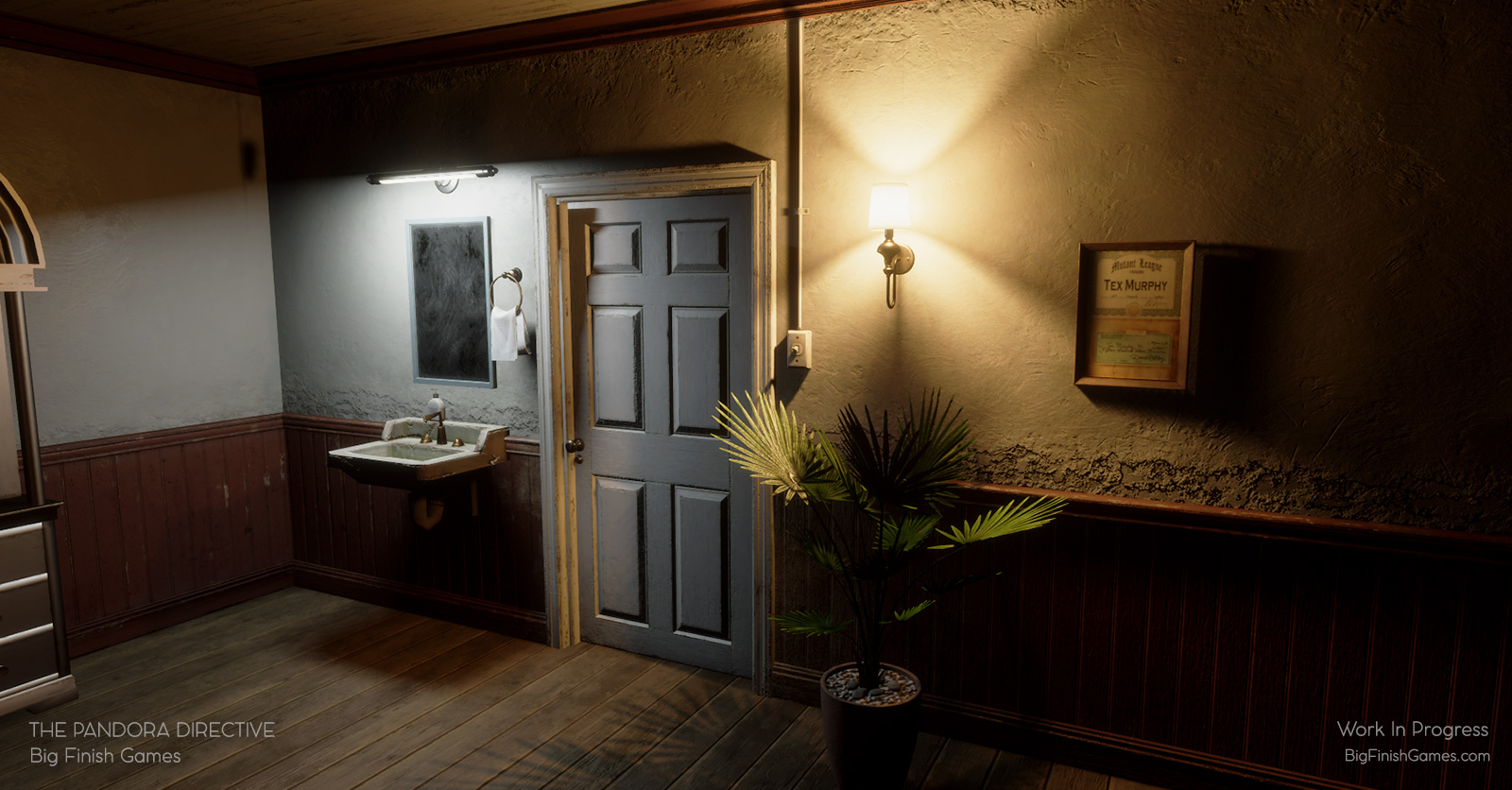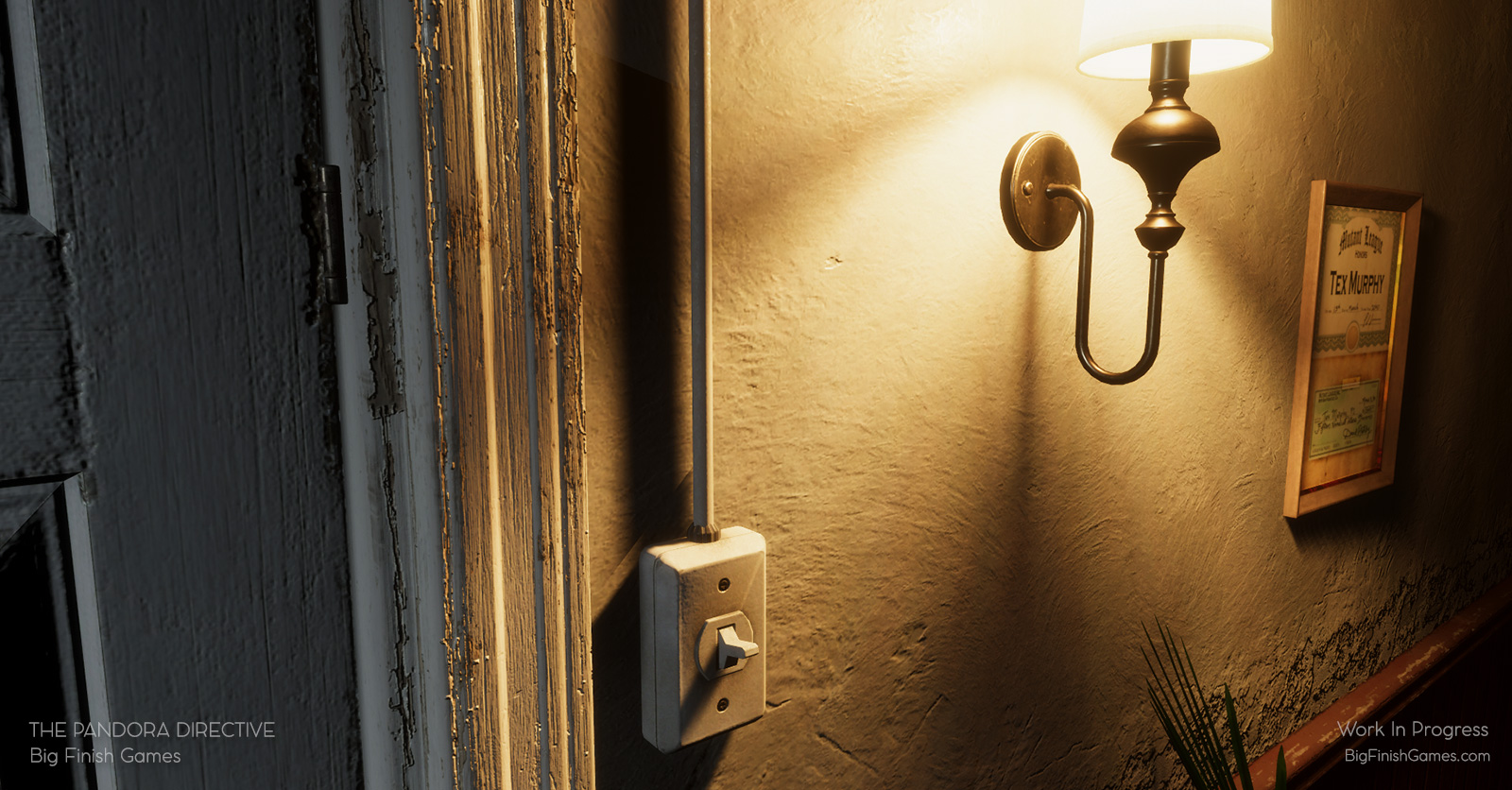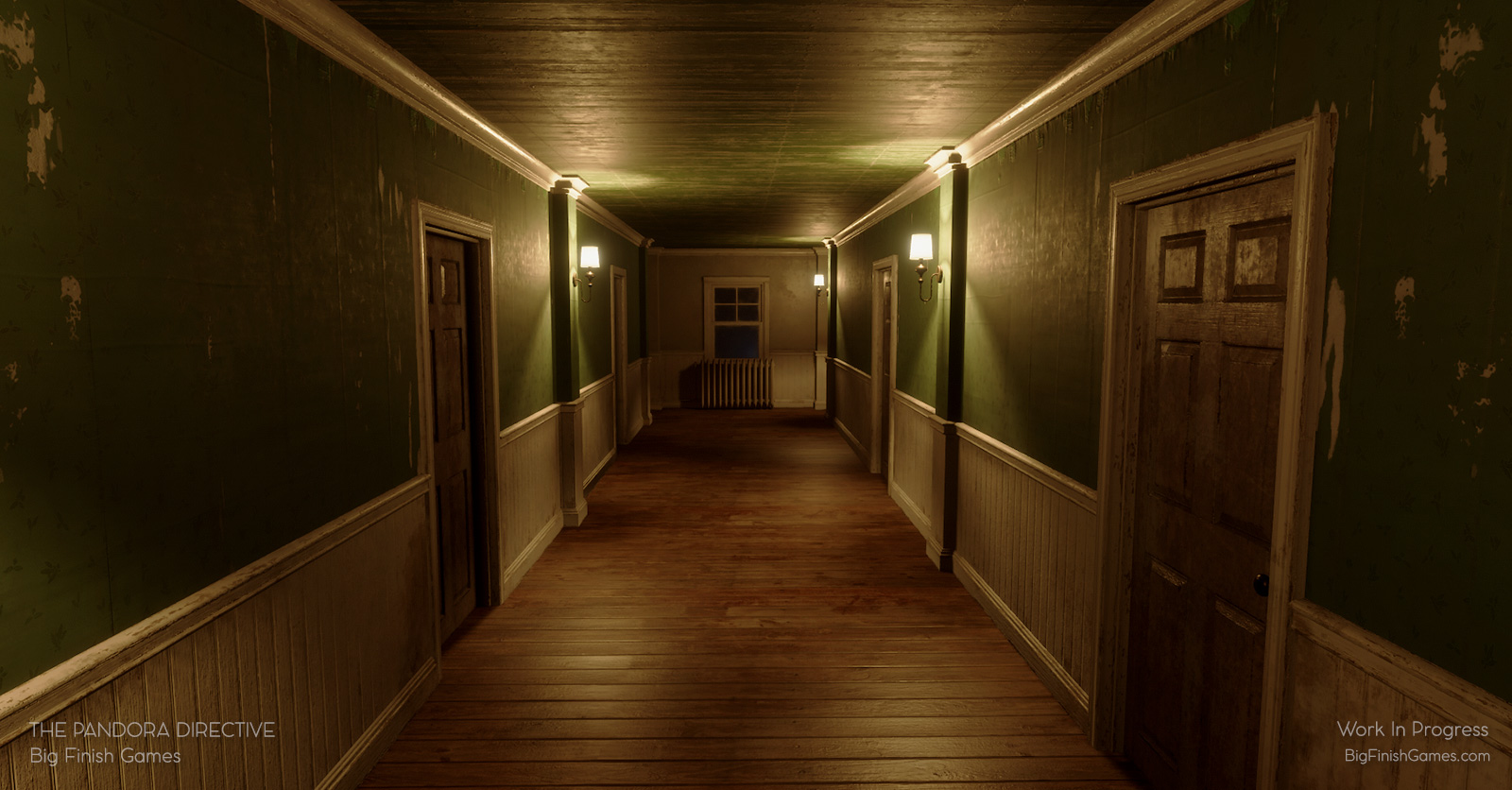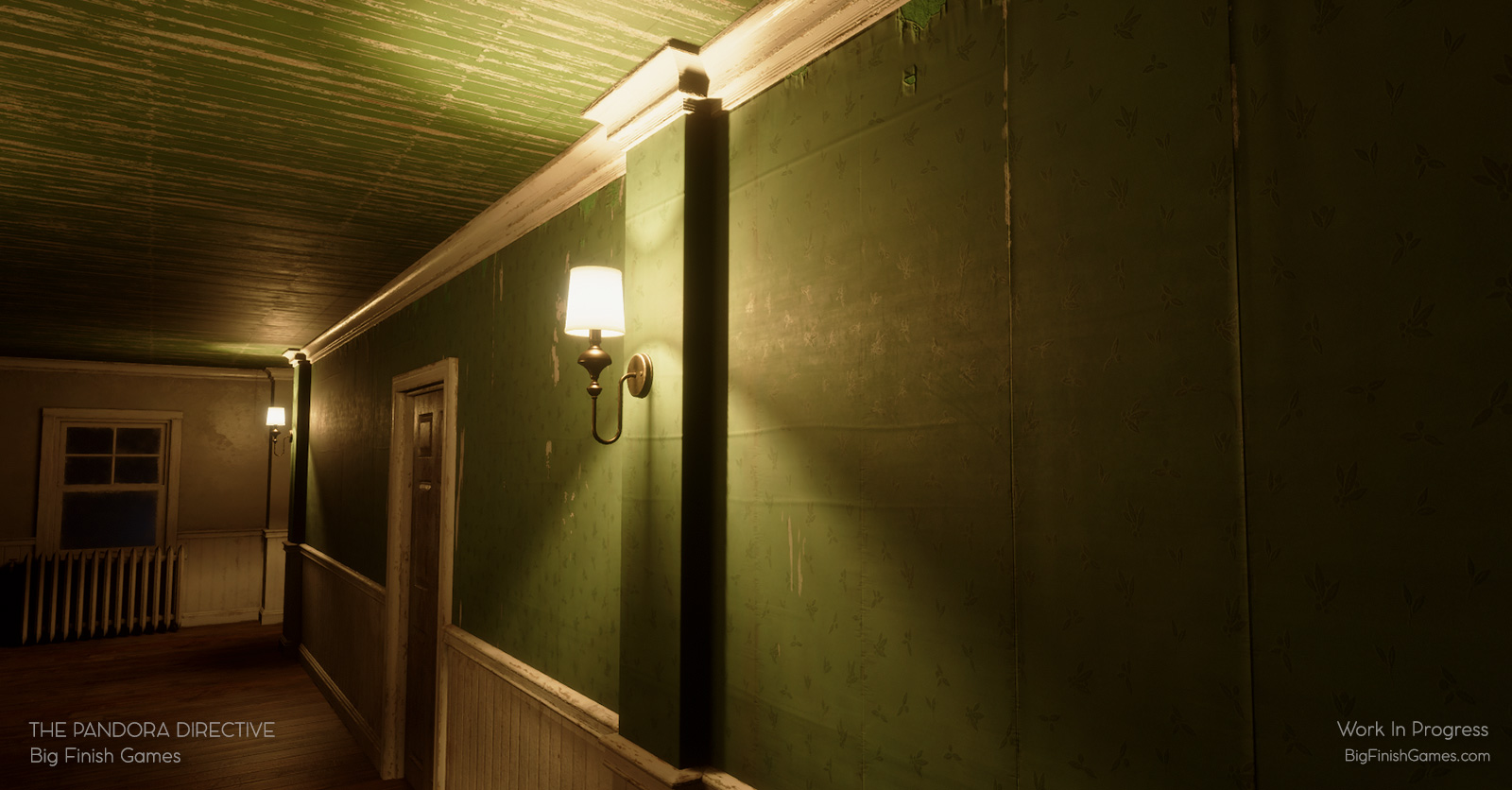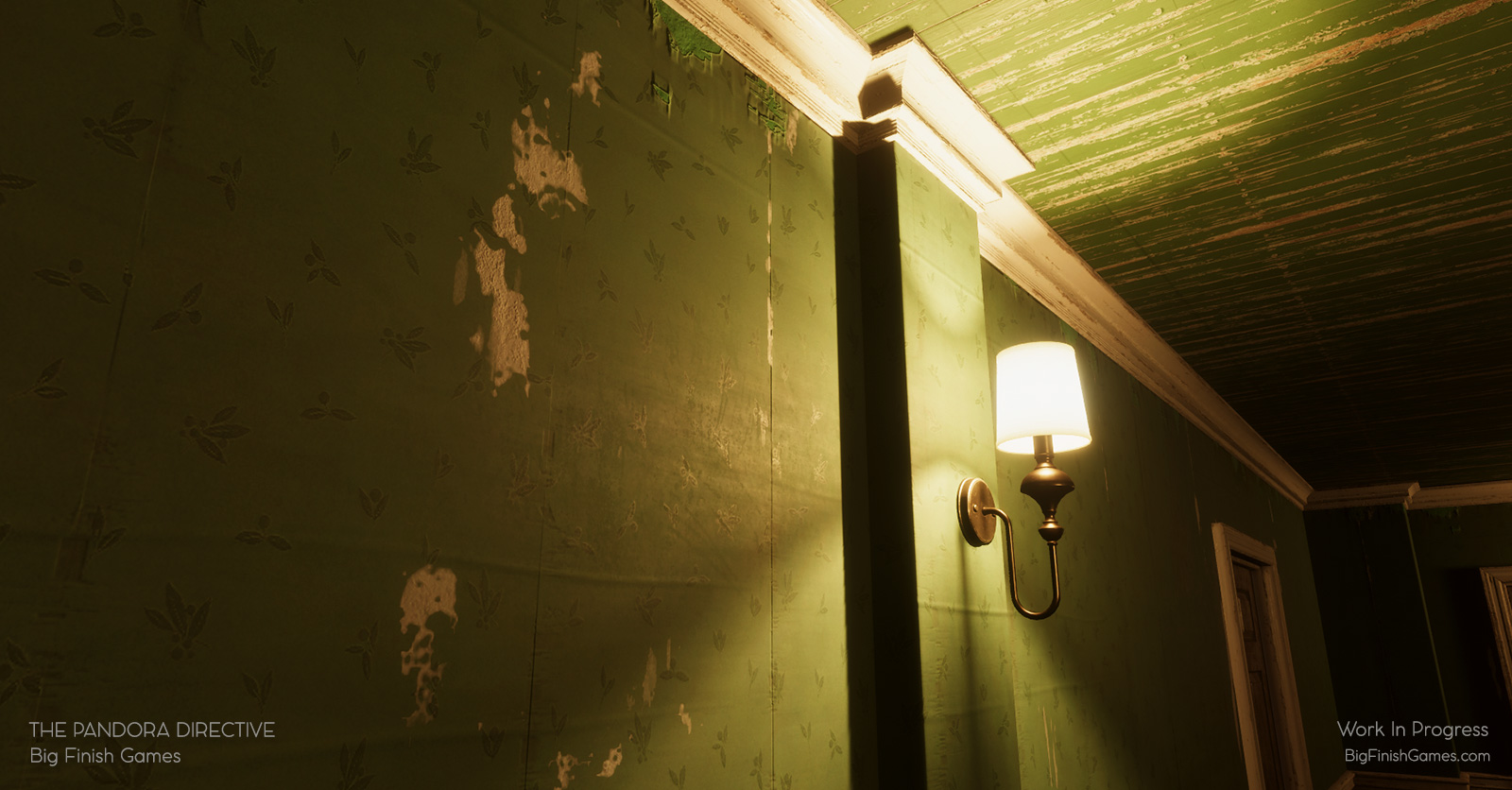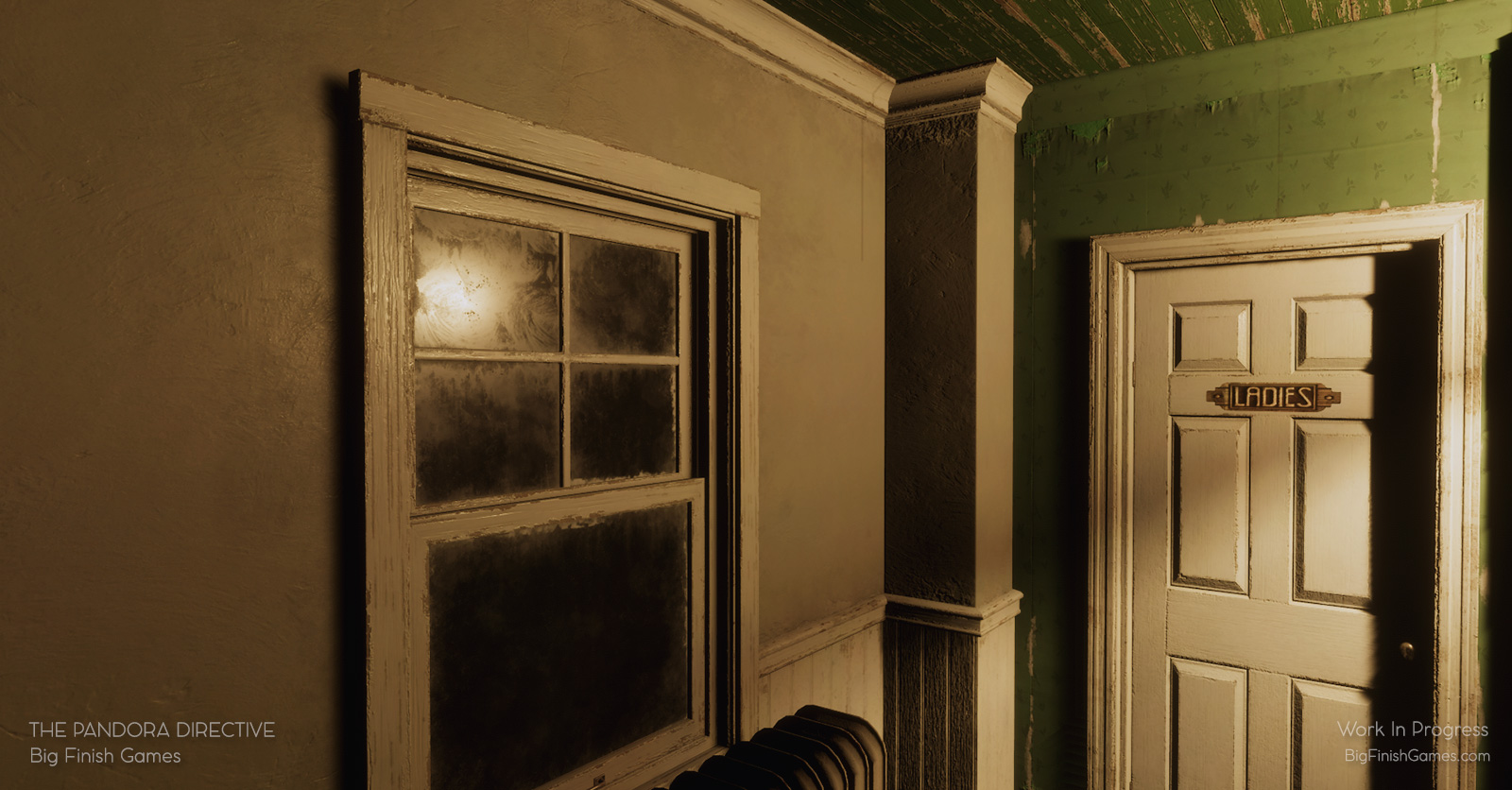 Masters of the remaster
Speaking of the original team, we'd like to announce a new member who has come on board to help with The Pandora Directive remaster/remake. Many Tex Murphy fans will undoubtedly remember the name, Mark Hulka. He was one of the critical players of Access Software, contributing his talents in art, graphics, design, compositing, and programming to the original Pandora Directive (as well as Under a Killing Moon and Overseer). He has agreed to join the Pandora Directive remaster team, joining Chris Jones, Aaron Conners, Doug Vandegrift, and Mat Van Rhoon. Talk about a Tex Murphy tour de force! The band is genuinely coming back together for this one.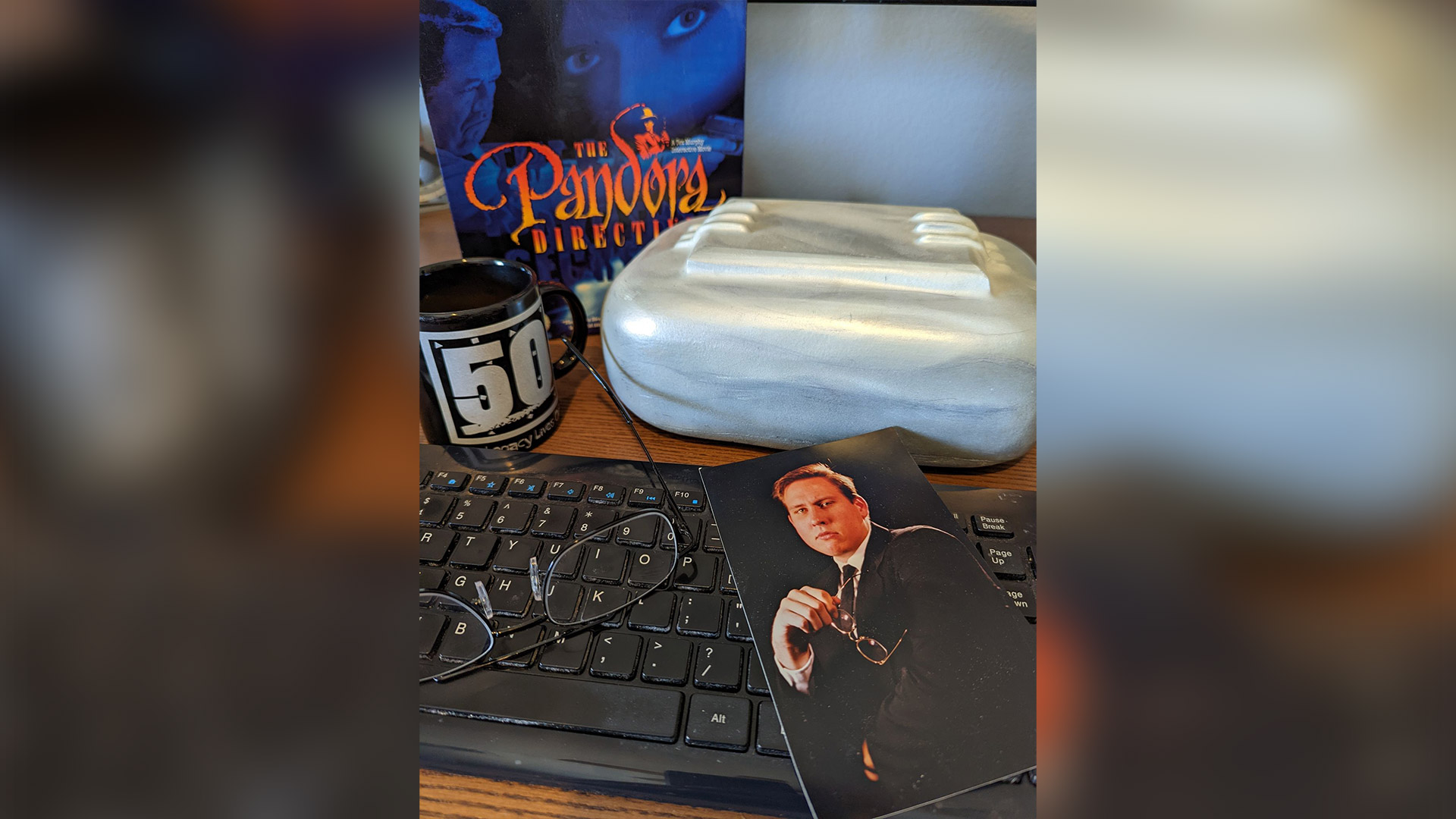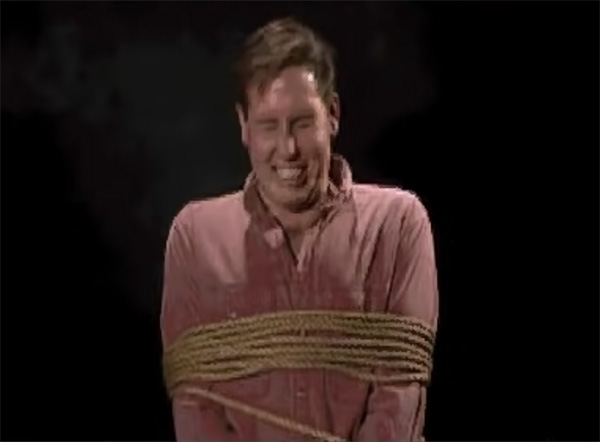 The AI is still churning away
We are about two weeks into our second upscale pass on the original Pandora Directive Beta SP and MII tapes. As explained in our previous article, the first upscale pass took seven months to complete, and the second pass will use a different algorithm and model to make up for shortcomings in certain scenes and objects from the first pass. The result will ensure we have the best of both models to work with. The good news is that the second pass is on track not to take as long as the first and may be completed in as little as three months. Adrian Carr has already been cutting together the video sequences using the source tapes as a reference. So, by the time all upscales are completed, we should already have a good chunk of the video sequences ready to be replaced with their shiny 4K 60fps counterparts!
In the meantime, we would like to tip our fedoras to the amazing TexBox. This amazing machine has been burning on all cores (CPU and GPU) for almost eight months straight now!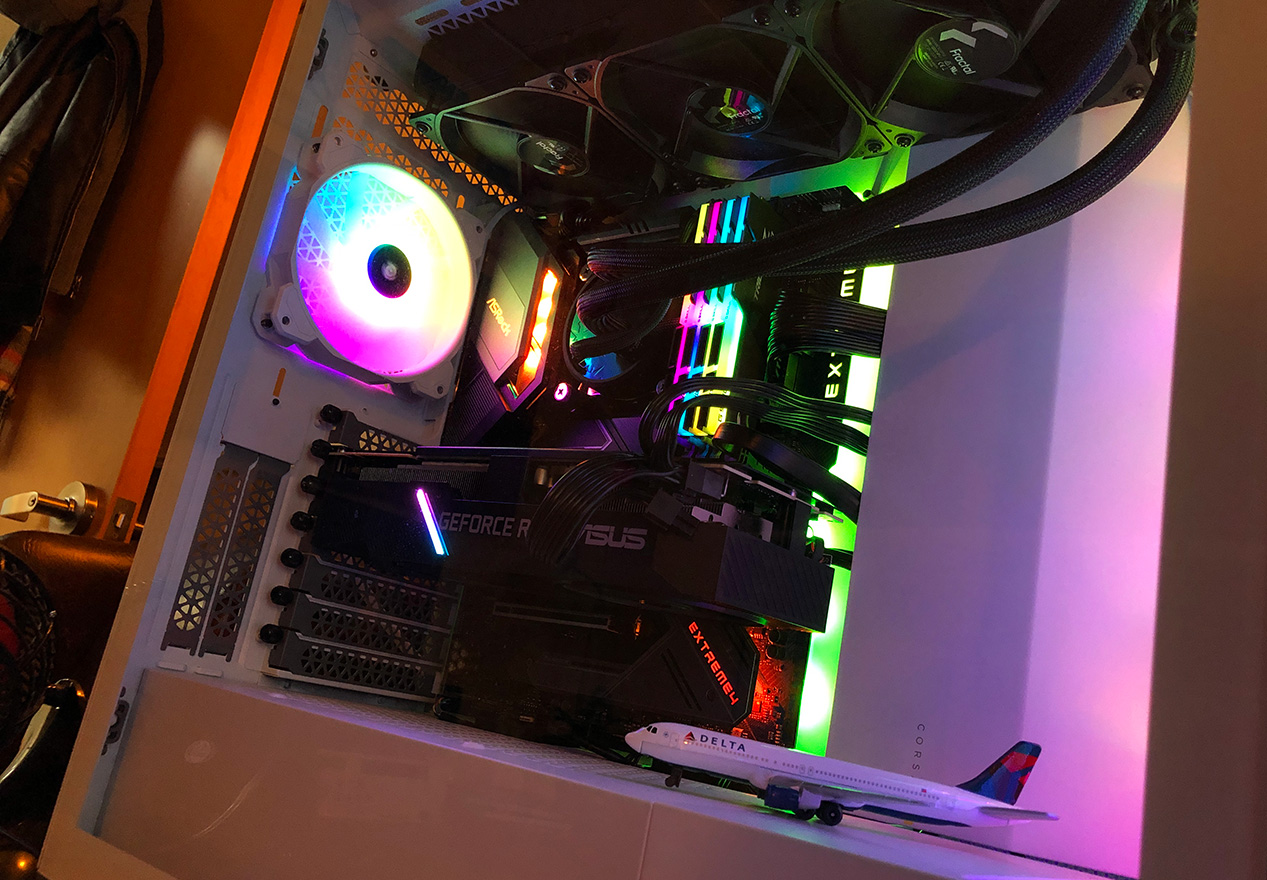 Fans have been our bread and butter
We want to depart from The Pandora Directive briefly to recognize the great Tex Murphy fanbase and supporters. Without folks like you, we would never have maintained the passion and dedication towards this franchise.
Gamers like Pam from CannotBeTamed are one such example of our fantastic fanbase. She recently shared with us images of a school assignment she did on Under a Killing Moon, which her mom dug up from long ago!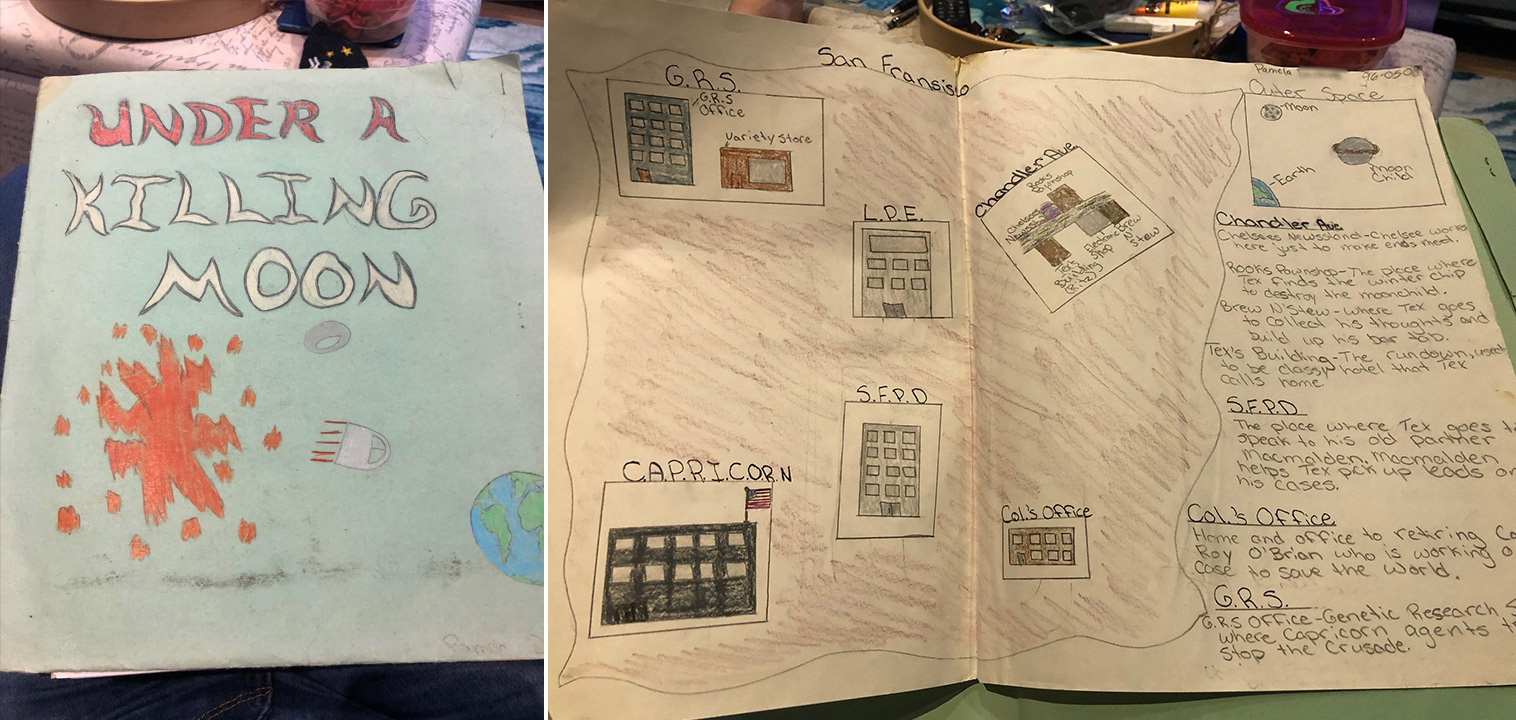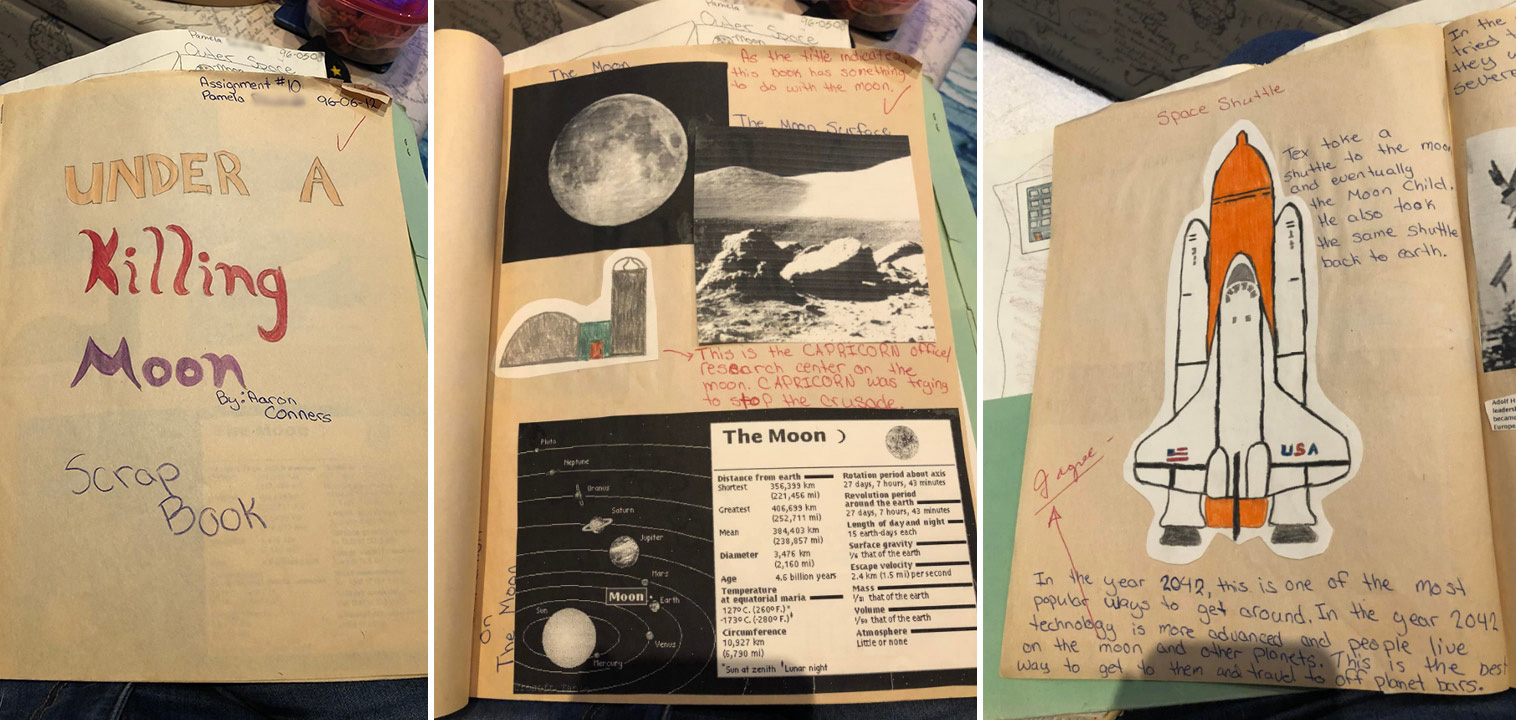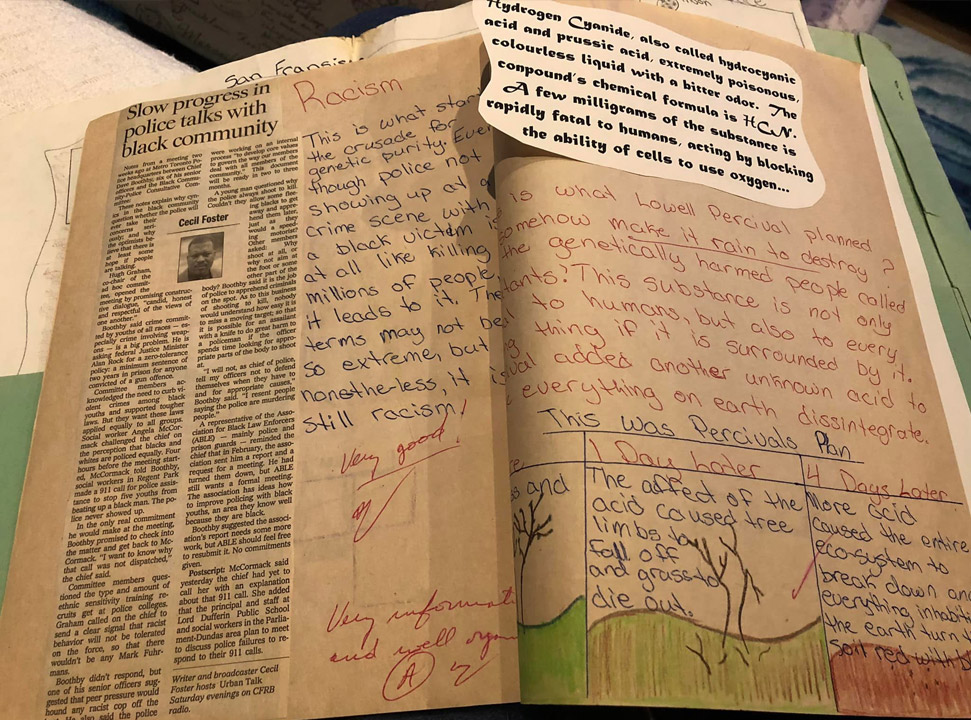 Pam has kept the spark alive, continuing her thorough analysis not only in the Tex Murphy universe, but for adventure games as a whole. Her fantastic insights and reviews can be watched over on her YouTube Channel.
What about you? Do you have a Tex murphy story to share from from your corner of the globe? We'd love to hear from you, so be sure to follow us on Twitter and let us know how Tex has made an impact on your life!